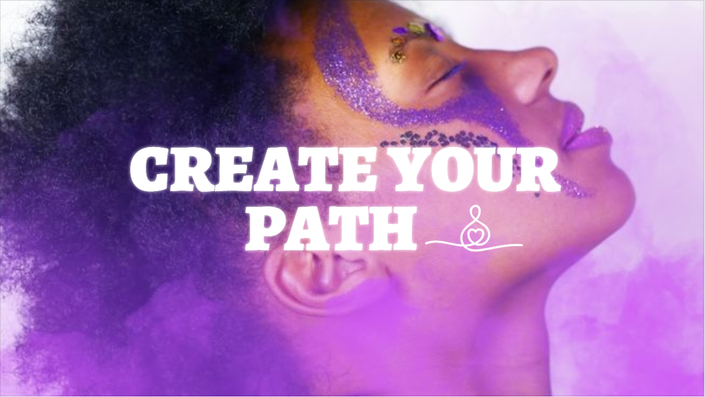 CREATE YOUR PATH
Design and Align with all areas of your life
This dive in is for you to deliberately create the life, the path, the love, the wealth, the IMPACT your Soul already desires and align your energy with whatever wants to be created and birthed into the world.
Do you find yourself setting 'intentions' every year and one month later kind of lost and already demotivated?
Are you in a space in your life and path where you feel like you need to get crystal clear and get direction about how you want to create your future?
Are you eager to explore the path that your Soul played for you even before you were born?
Are you feeling the following year is going to be another "the best one YET", but most importantly you want your next 5 years to align with that high energy to manifest your ideal life??
If you said YES to any or all of this, then THIS, my love, is FOR YOU.
I am bringing you an incredible process to be able to create and align with your path pointing True North, the highest path your SOUL has available for you right now.
Let me be clear on what this process is not:
Visualizing

Journaling

Wishful thinking

Coming up with your "magic word" for the year - although we definitely play with that inside -

Getting into the "feeling" of manifesting your future.
This DIVE IN program is about transforming yourself to ALIGN every part of you, of your beingness at a molecular level with your path right then and there and anchoring it into the physical reality through your body..
What do I mean by that?
The energetic grid that this program was created in holds the intention for everything that you create in this energy to manifest in your physical reality rather quickly.
Some people even that went through this process created such a Quantum Leap within weeks that they had to rewrite all of their path again just because they opened up to a higher frequency path.
This is what someone has seen in her reality from going through this program: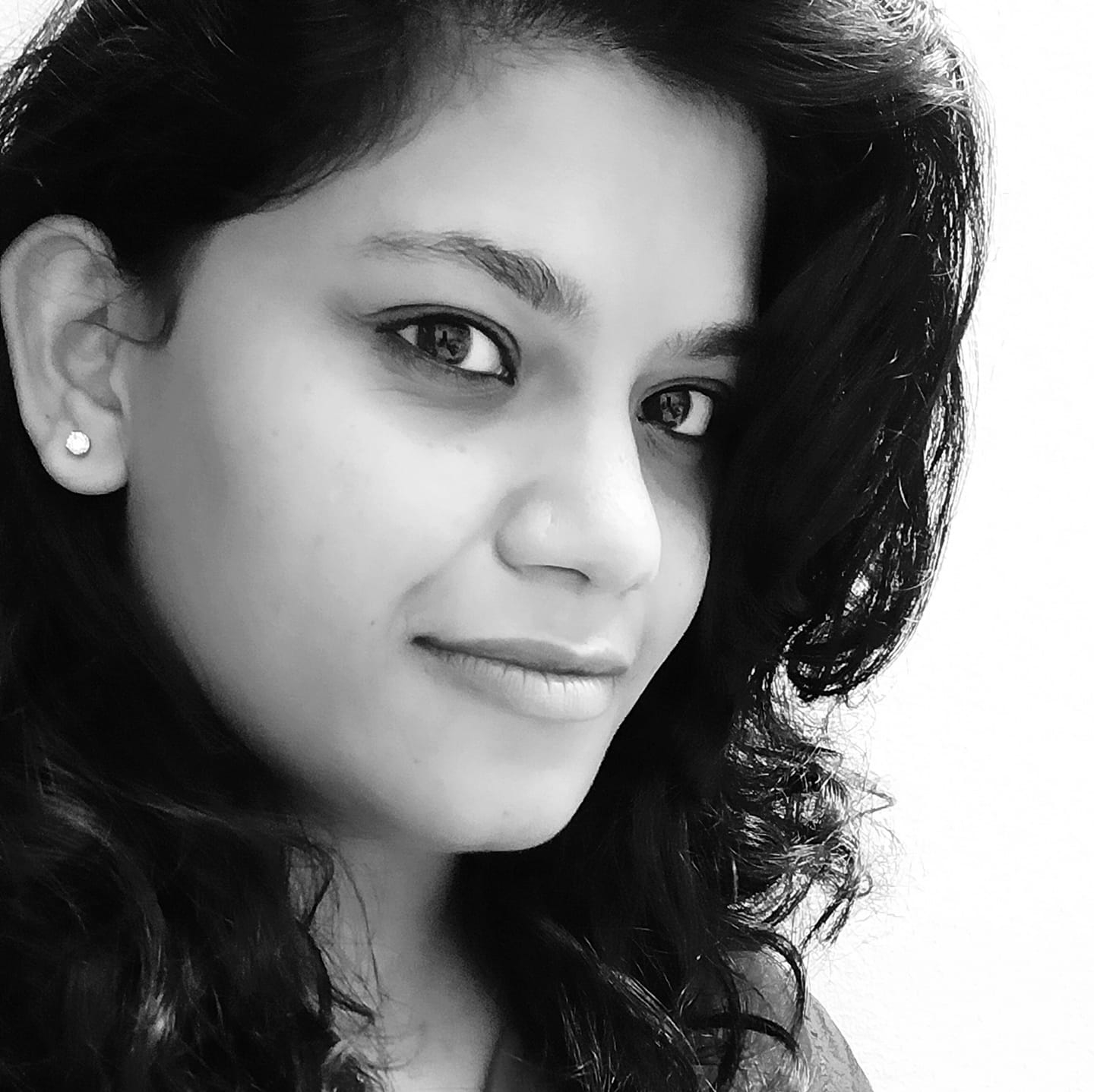 "Hey.. Hi Lisseth, how are you doing? I just wanted to let you know how much my life has changed in a year, and after "Envisioning your Path", it's been changing by the minute.
I found someone.. who is exactly customized for me. He loves to grow, learn and expand like me. He is ambitious, soul driven, mission and vision driven. He is a Professional Public Speaker. He loves and supports me like his own child. And it's been exactly two months yesterday that we met but feels like ages.
I found my in-person tribe, too. I am moving to a metro city. I am literally on the brink of my life being transformed into the vision I held for myself.
You have been there for me to handhold and to bring that vision into my consciousness and anchored that in my reality. I am grateful for you, the blessing you are and the blessings you have brought in my life.
And proud of me that I chose you to be my mentor/ guide during this journey. Thank you love
and so much more. - Mona Banshali"

When you join this program you will:
Get clear about the design of your future path - THE PATH that you are walking towards now AND in IT.

Identifying where you are getting your information from - HINT: is that coming from a higher aspect or your smaller self - aka EGO?

Connecting with that part of you that knows about your Path (tip: not your ego or mind)

Clearing the way for you to align with the highest possibility of your Path

Designing your future: 1, 3, and 5 years from today.

Integrate it into every cell of your body - complete cell rewiring.

Anchoring your dream path on a molecular level and auric fields.
Even more...
In the videos we dive into 4 different areas of your life.

In the workbook you get to work with an additional 9 areas of your life if you desire.
This is a 360° vision of your life.
The beauty of the process involves diving DEEP into your subconscious, clearing stagnant energy, limiting beliefs conscious or absorbed, rewiring DNA, embracing duality, manifesting every single part of your higher path and future and anchoring it into the NOW, not the later.
READY FOR THE DETAILS?
MODULE ONE
Setting your intention and the grid you get to create your path in. This is like the container you are going to cook the most delicious meal and how you are going to do IT.
MODULE TWO
Understanding how YOU create.
This is KEY. Because so many of us follow somebody else's formula. Do you know how to create more in alignment and with ease? Here we start with understanding how the Universe works, which is understanding the bigger aspect of how you create and also how your smaller aspect plays a part in this creation.
MODULE THREE
We dive into looking at all the 14 different areas of your life.
You get a workbook to start to scribble. This is more like free writing, kind of like emptying your mind. Here we practice creating your path and solidifying it.
MODULE FOUR
We dive into deeper understanding of self and opening the path to receive what our Soul is wanting to CREATE through us. This is the true space of alignment.
MODULE FIVE
We start to create YOU, the different aspects of yourself as you are the center of your OWN UNIVERSE. WE dive into your emotional, spiritual, physical, mental self and more.
We play with your future path 1, 3 and 5 years from now.
MODULE SIX
We go into two important areas of your life, finances and relationship, specifically partnership. What kind of relationship is your SOUL desiring to create and how do you want your financial space to be?
MODULE SEVEN
We dive into how to bring it into the physical and integrate it into your life and mollecules so it manifest at speed light.
MODULE EIGHT
Create your business.
MATERIAL
You get the PREP Workbook

You get a PDF workbook for when you are designing your path

You also get a couple of Power Points you can play with to Create your Path Book as it appeals to you.
BONUSES
"Aligning With Your Future" meditation: Receive thoroughly helpful information in all areas of your life.

"Resistance Clearing" audio: For those times when you are "procrastinating"

"Align With Your Future" Angelic Healing

"Stepping into the matrix of Abundance" Energetic Grid Immersion
ACCESS FOR LIFE!
More transformations that have happened as a result of CREATING YOUR PATH dive In: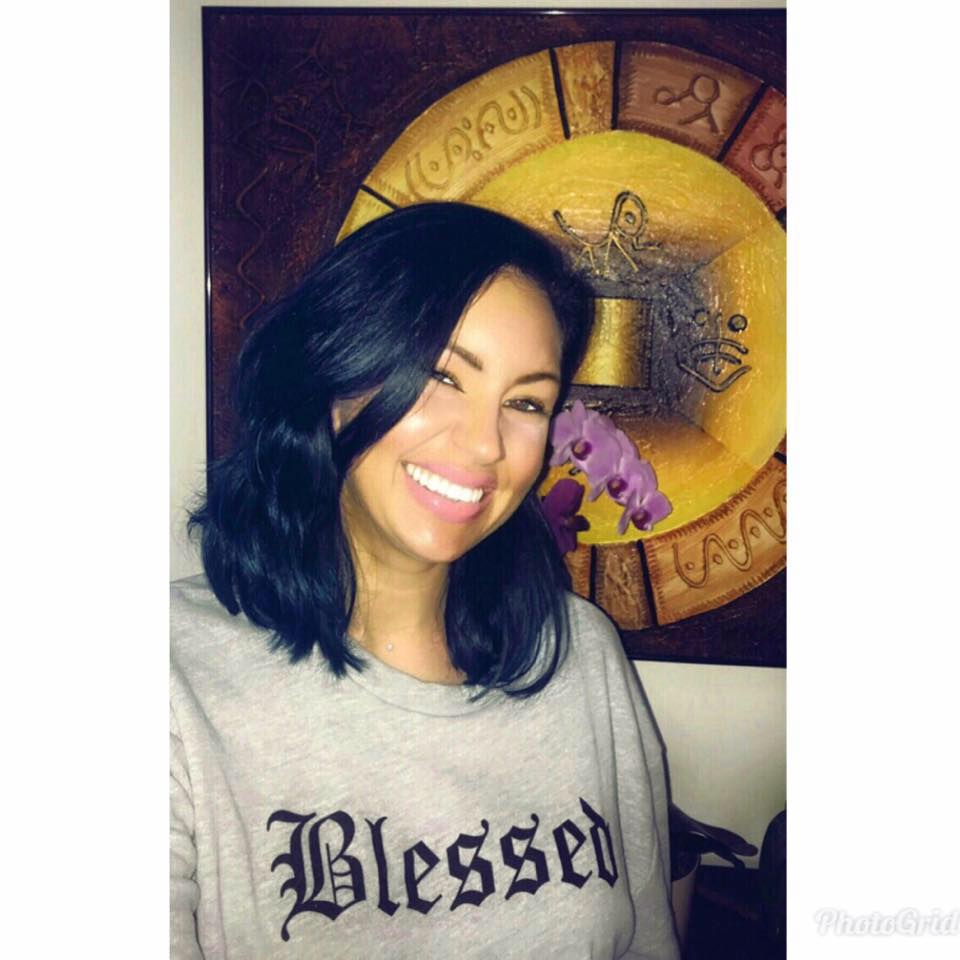 It is my absolute honor to share how much Lisseth has helped me. I first started working with her December 2017. This was a very, very difficult time in my life, and I was experiencing the dark night of the soul. At the time I could only afford to see Lisseth's lives which were free and continued to be guided towards her for her authentic and trusting nature. She had soul, others did not.
Later I was able to purchase services from her, all of which changed my life in the most magical way - the most recent being this beautiful program of creating your path just this year. That is exactly what we did and more. Since working with her just a few months ago in this program, I've manifested nearly EVERYTHING I've wanted to and more: a loving, committed partner who truly supports and adores me, (first time EVER) a new loving relationship with my father while still implementing healthy boundaries, unlimited self love, increase in my finances AND my dream job where I work from home and mentor others while also content editing which I LOVE. Abundance follows me wherever I go, people are always wanting to pay me or for me. That was non existent before.
I can go on and on with how incredible working with Lisseth is. She found an abused little plant stuck in darkness, and birthed a Goddess. She is so nurturing, kind, supportive, and truly cares for everyone she connects with. I am forever grateful and SO excited for all of you that choose to work with her next. Your life is going to BLOSSOM!! - Elizabeth Jayne
Who is this for?
For those ready to create a Quantum Leap and a bigger impact in their lives and the lives of those that they connect with.
Who is this NOT for?
Those attached to their stories and those that do NOT WANT TO CREATE a different / higher path.
What do YOU RECEIVE?
8 modules of DIVING IN in full connection with your SOUL and transforming your FIELD as you channel your own Path.
A total of 13 hrs of transformation.
What else do you GET?
1 PDF Workbook to prepare you to be fully ready to create.
1 PDF Book to Create Your Path
PowerPoint files to design your own Path Book.
And 4 amazing bonuses to support you in the journey of creating your path.
Course Curriculum
MODULE 1: Let's get started
Available in days
days after you enroll
MODULE 2: UNDERSTANDING HOW TO CREATE
Available in days
days after you enroll
MODULE 3: 360 VISION
Available in days
days after you enroll
Your Instructor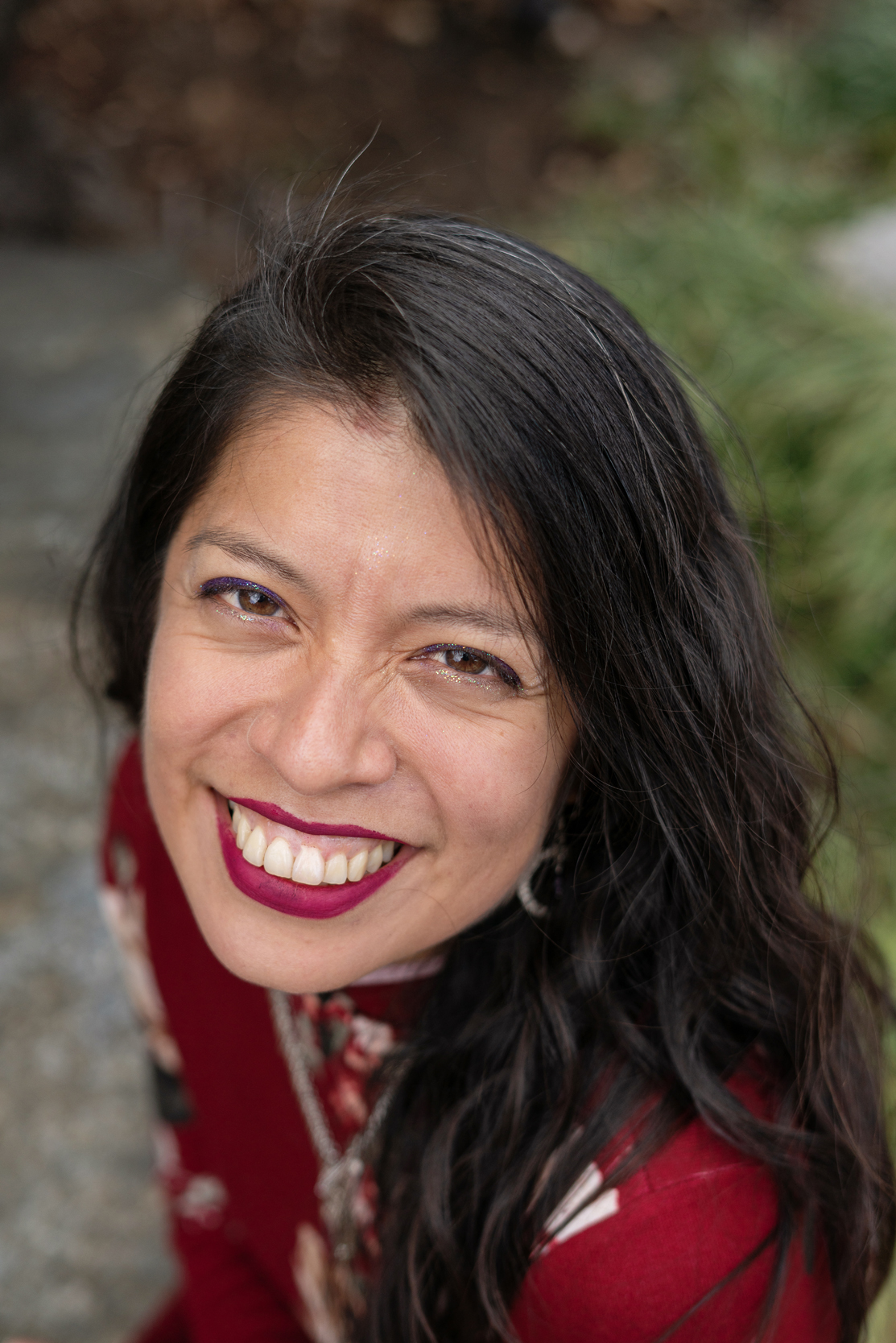 Conociendo a Lisseth Wertz
Lisseth nació y creció en Lima, Perú. Hija de padres peruanos, se crió en una cultura conservadora y bastante negativa. En el año 2002 se mudó a Colorado, USA, lugar donde reside en la actualidad.
Casada durante varios años y con un importante puesto de trabajo como Gerente, su vida en general, aunque bastante contenta, no lograba satisfacerla y llenarla totalmente. Sentía que había algo más para ella, que encontraría algo a través del cual pudiera ayudar a los demás.
En el año 2013, inicia adicionalmente su propio negocio de ventas a través de Amazon, y si bien las cosas parecían mejorar económicamente, no se incrementan al ritmo esperado, sino que ante pequeñas mejoras, venían épocas de estancamiento, lo cual se tornó cíclico. Es ahí donde Lisseth comienza a darse cuenta de que algo había, que debía haber alguna razón, que en ese momento ella no conocía para que estén viviendo, una y otra vez ese círculo.
Ese fueron los inicios en los que ella comenzó a ser consciente del trabajo con energía. Ese mismo año, la vida de Lisseth cambia rotundamente al introducirse en la Ley de La Atracción, una jornada de cambio de vida.
La vida de Lisseth no es la misma, la magia en su vida cada día es mayor. No sólo se siente diferente, sino que ve la vida de otra manera, lo cual sus familiares y amigos pueden observar diariamente. Lisseth ha creado su práctica de curación energética y coaching de Vida, Energía y La ley de Atracción en Colorado, USA. Tiene clientes en diversas partes del mundo, quienes dan fe y testimonio de los cambios en su vida.
Frequently Asked Questions
1. What happens when I sign up?
You get a confirmation email letting you know you are IN. And you can start the work immediately. Within the customer hub you will have all the information needed. If you are already a student of the school, you will NOT get an email but you can just go straight to the course and within 48 hrs you will have immediate access.
2. Will I have access to coaching/support from Lisseth?
No, our live session ran only once. Fortunately, we recorded the live Q&A sessions and have included them here. Every year Lisseth reviews and upgrades the energetic grid of all of her courses so rest assured that you get the upgrades as you go through it again. Sometimes she may offer a LIVE call to answer questions or even a retreat to go even deeper. Be on the lookout.
3. What makes this program different?
The energy that Lisseth brings and channels, the space that she holds for you is what brings the magnificent transformation you are looking and asking for as she works with your Multidimensional self and your Divine team. The people that go through this truly have transformed their lives over and over. As she helps you encode your unique path in your grid and matrix, your transformation will be next!
4. Do you offer refunds?
Thanks for asking, we do not. Energy work is always working. Sometimes the effect is immediate, sometimes it takes a few layers/ time needed. Regardless, you will feel it and see the changes in your life manifest.
5. What if I have technical questions?